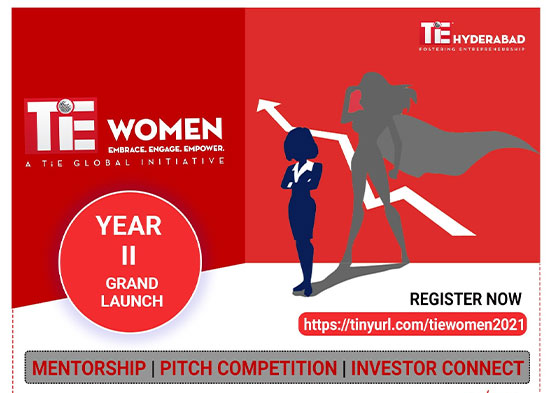 TIE Hyderabad – TiE Women – Year 2 | 2021 Launch
TiE Women, an initiative by TiE Global to Embrace, Engage and Empower women entrepreneurs across the globe was launched in 2020 !!!
TiE Women- Year 2 will be launched by TiE Hyderabad on March 07, 2021 to showcase Women Entrepreneurs from our city to a stellar global team and build a climate of inclusiveness that will propel the unique TiE Women brand of "bold and impactful" around the world.
Success Story of TiE Women 2020 :- This was 1st Year of TiE Women