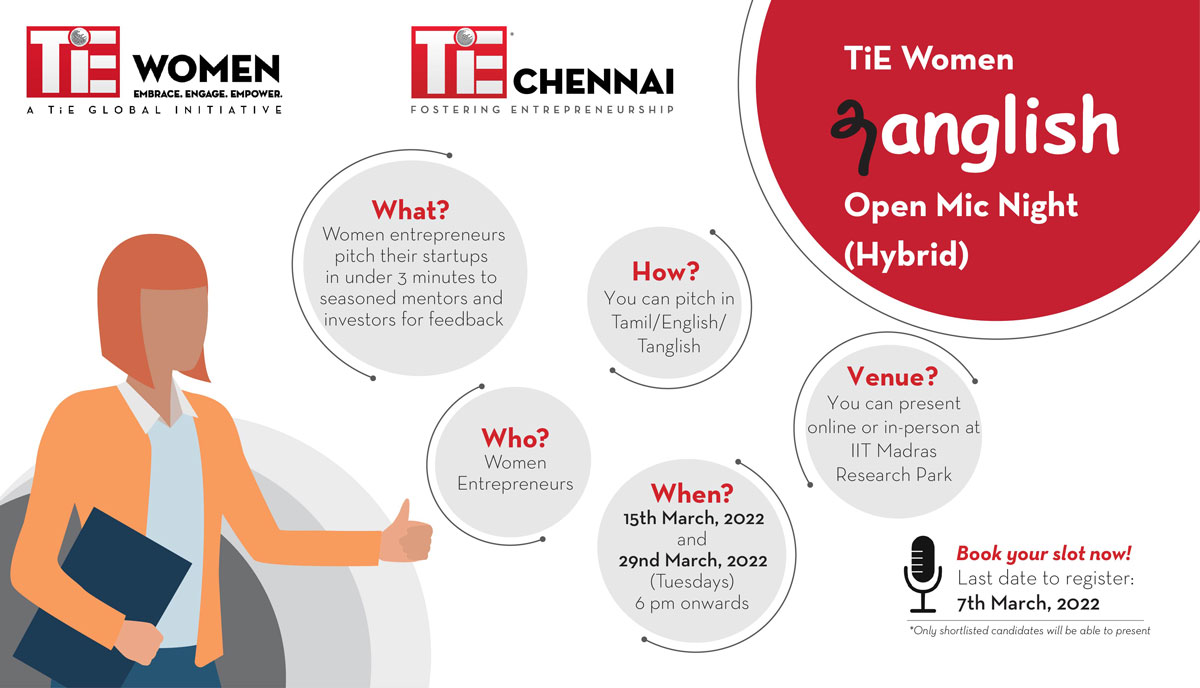 TiE Women – Open Mic Night (Hybrid)
Are you a woman entrepreneur waiting for a chance to pitch to mentors and investors? Wait no more! TiE Chennai is hosting the TiE Women Open Mic Night. This is an opportunity for aspiring women entrepreneurs to present their startups in under 3 minutes to seasoned mentors and investors and get their feedback. Participants can pitch their ideas online if they are not in Chennai, or in person as well. Language isn't an issue either! At the TiE Women Open Mic Night, you can choose to present in Tamil, English, or even in Tanglish!
The event will be held on two dates, 15th March 2022 and 29th March 2022 at 6:00 PM (onwards). Book a convenient slot and be there! Registration closes on 7th March 2022, so book your slot soon!