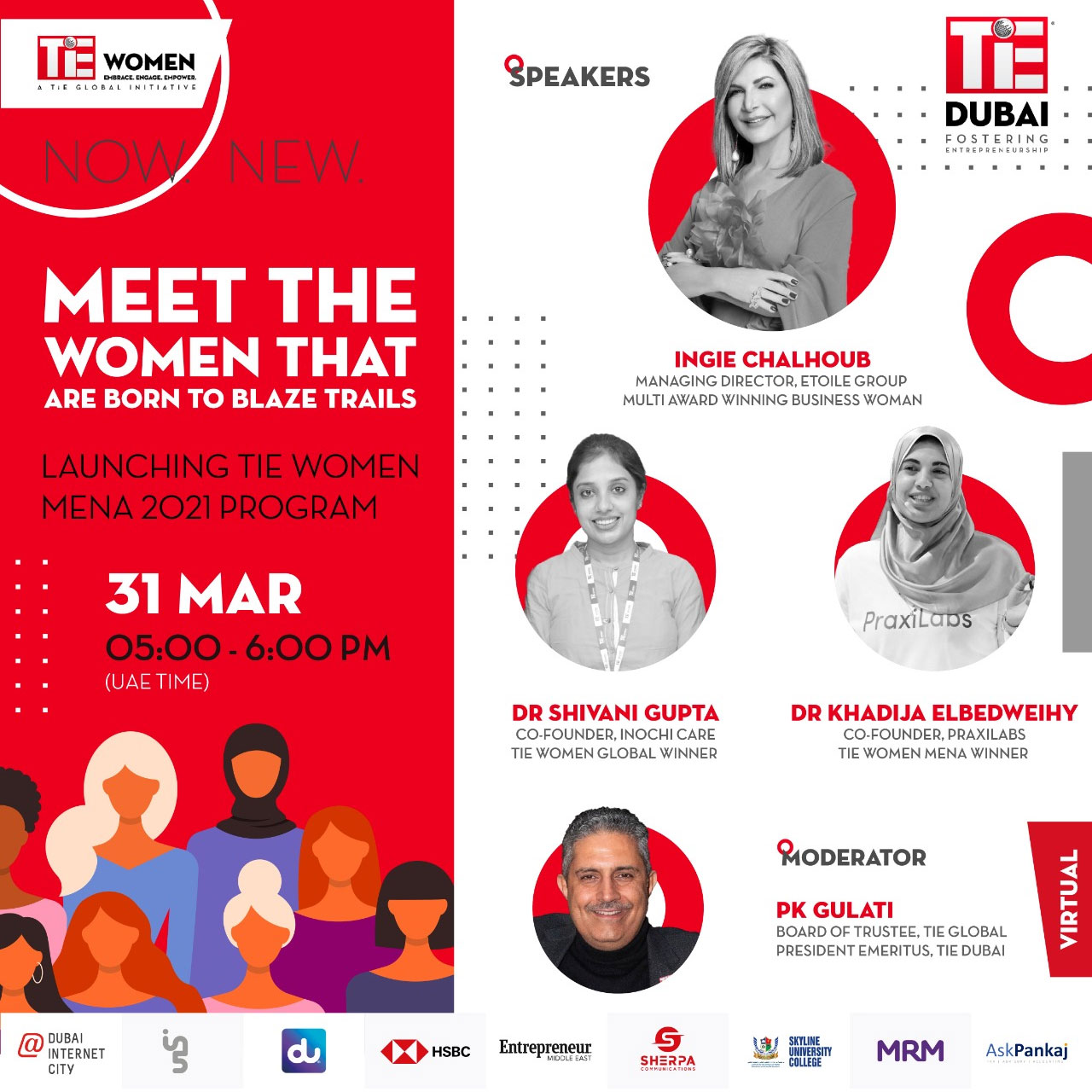 TiE Women MENA Program: Meet The Women That Are Born To Blaze Trials
A trailblazer is a pioneer, who is willing to take risks and traverse a path that is less traveled. They blaze a trail and leave a path for others.
Blazing her trail over the last 35 years, as one of the most powerful women in the Middle East is no mean feat. It takes way more than perseverance, grit, setback, success, strategy and meticulous planning to get there. Ingie Chalhoub, the woman who built her own empire is someone who did this in an entrepreneurial ecosystem that is way different from what it is today. A truly humble and empathetic person she has blazed the trail and inspired many women.
"I grew up in the environment of women. I had to get my own way. I've worked my whole life, I didn't take maternity leave, because when you have a business you can't switch off. My mother was amazing. After she raised us, she was into fashion and showed me the way. Me and my mother did everything in our first shop until we got there. I learnt by being on the field and I really believe there's nothing like being in touch with your customers and suppliers," she says.
Commemorating Women's Month in March, along with the official launch of the TiE Women MENA Program 2021, TiE Dubai has created this exclusive chat with Ingie Chalhoub, Founder & Managing Director of Etoile Group, who will share her journey to inspire women entrepreneurs and indeed anyone who is willing to take the path to entrepreneurship.
Joining her at the second part of the program will be two younger women entrepreneurs who are at the beginning of their journey to blaze their trails.
Register to join this conversation via zoom and to hear from these women on a path.