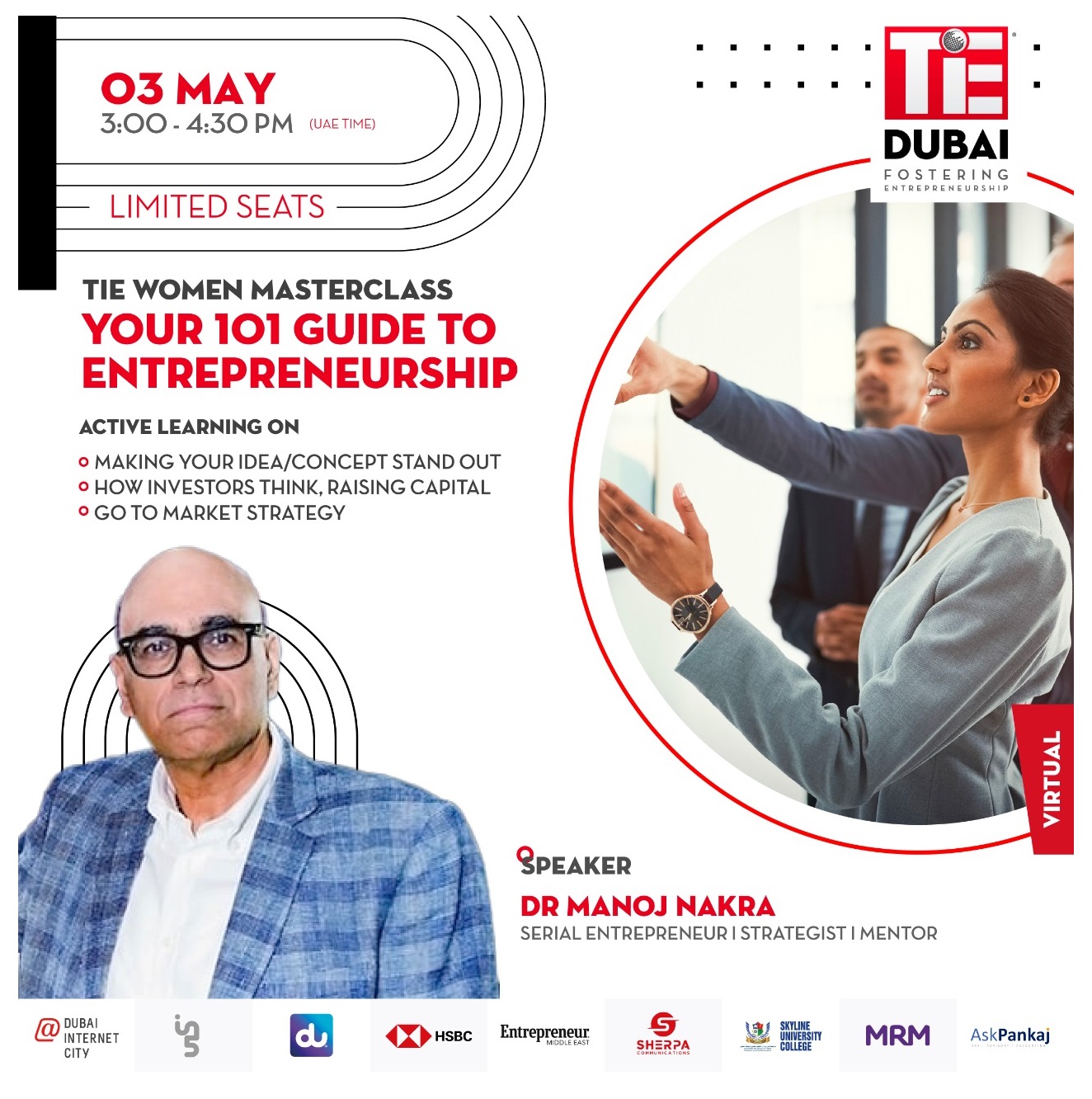 TiE Women Masterclass: Your 101 Guide To Entrepreneurship
1. It is easy to identify a bad idea or application. But even more importantly, some good ideas also get rejected. An application where a promising concept is poorly described cannot create a 'picture' in the mind of a reviewer/investor. Knowing the ways to portray your idea to an investor accurately is a game changer.
2. Learning how an early-stage investor thinks is a huge asset to a lot of startups. These investors are open-minded, objective, excellent listeners, and adept at helping founders develop their thinking. Knowing the factors that your potential investors' weigh in when making decisions help startups bring exactly what is needed to the table.
3. Even once startups pass the hurdle of raising and securing capital, having an effective go to market strategy that serves as drivers of customer acquisition and demand creation helps influence customers in their engagement with a company.
This 1.5 hour masterclass will help you;
To differentiate your investment application in a haystack with the power of words
Explore how unique an early investor's mind works and what will impress them
To learn how to grow your company by increasing and measuring customer engagement
In this Active Learning Class, an initiative by TiE Women MENA Program 2021, participants are required to do some pre-work to benefit from the interactive nature of the program.
Pre-reading list:
1. The first step of raising capital
Pre-Watch video:
15 minutes of this video (not the 90 minutes). Start from 26 min and stop at 41 min.
Seats are limited, register now for your webinar access.