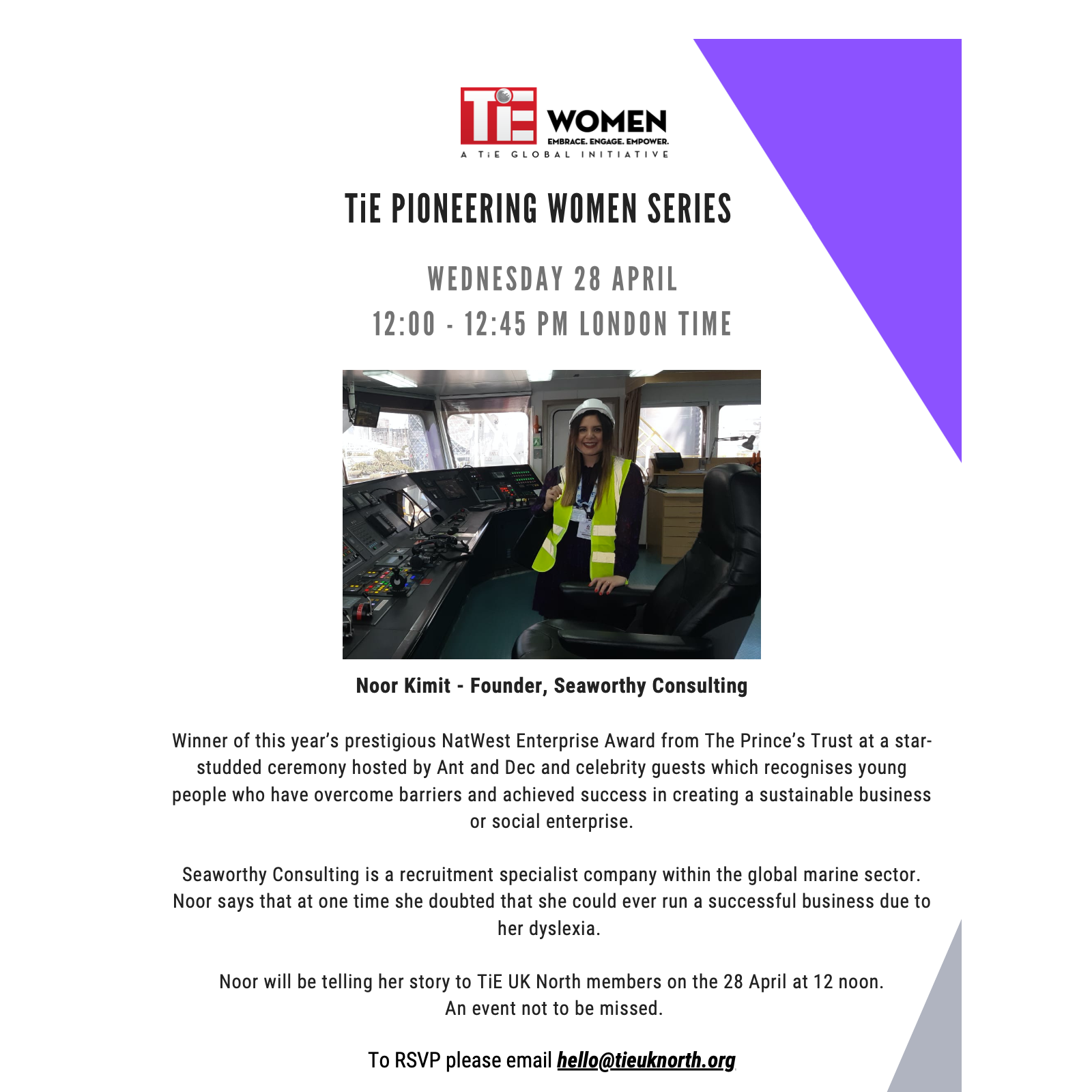 TiE Pioneering Women Event with Noor Kimit Founder of Seaworthy Consulting
Noor Kimit – Founder, Seaworthy Consulting
Winner of this year's prestigious NatWest Enterprise Award from The Prince's Trust at a star-studded ceremony hosted by Ant and Dec and celebrity guests which recognises young people who have overcome barriers and achieved success in creating a sustainable business or social enterprise.
Seaworthy Consulting is a recruitment specialist company within the global marine sector. Noor says that at one time she doubted that she could ever run a successful business due to her dyslexia.
Noor will be telling her story to TiE UK North members on the 28 April at 12 noon.
An event not to be missed.
Please email [email protected] to get the Zoom details.