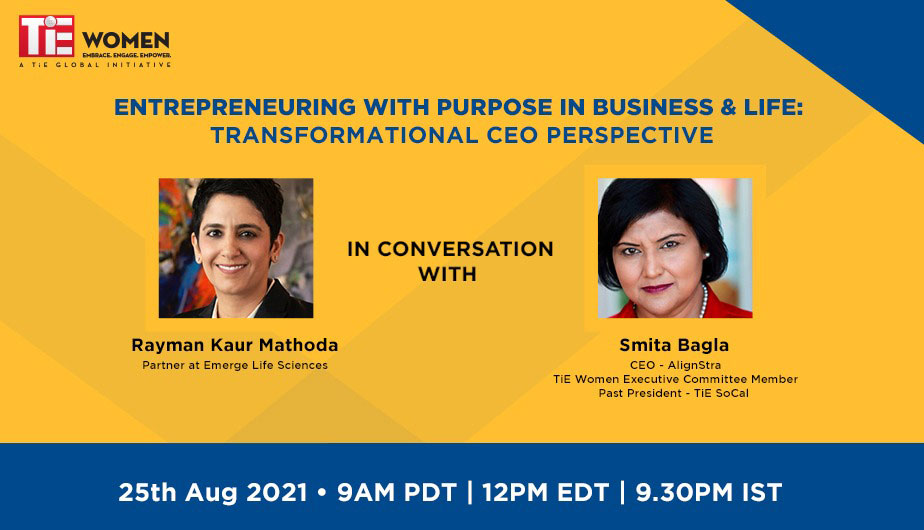 TiE Women Connect – Entrepreneur with Purpose in Business & Life: Transformational CEO Perspective
How to move the needle when the business is stuck. How to pivot, generate revenue and scale even when companies start losing clients and motivation. Tune in to get insights and perspective of a successful transformation CEO on strategies of how to turn the needle back to success. How to transform the company by focussing on the core – people, process and technology.
Rayman Mathoda is a seasoned financial leader, a transformation CxO and a social entrepreneur.. She will be conversing with Smita Bagla, TiE SoCal Past president and TiE Women, EC committee member, regarding what factors help turn a company around and also about entrepreneurship with a purpose.